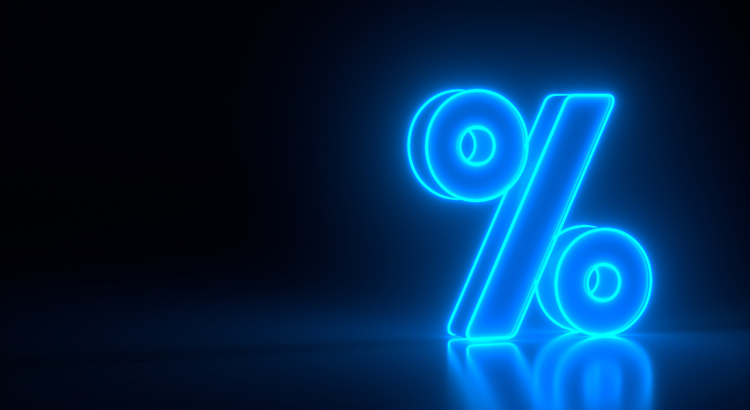 Over the past few weeks, the average 30-year fixed mortgage rate from Freddie Mac fell by half a percent. The drop happened over concerns about a potential recession. And since mortgage rates have risen dramatically this year, homebuyers across the country should see this decline as welcome news.
Freddie Mac reports that the average 30-year rate was down to 5.30% from 5.81% two weeks prior (see graph below):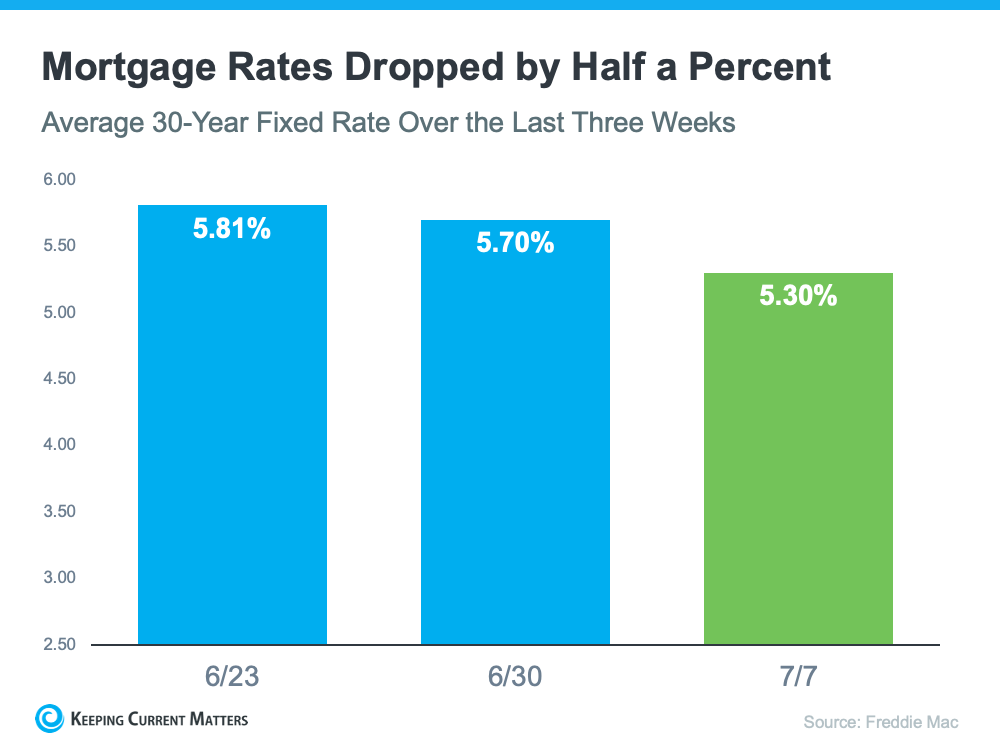 But why is this recent dip such good news for homebuyers? As Nadia Evangelou, Senior Economist and Director of Forecasting at the National Association of Realtors (NAR), explains:
"According to Freddie Mac, the 30-year fixed mortgage rate dropped sharply by 40 basis points to 5.3 percent. . . . As a result, home buying is about 5 percent more affordable than a week ago. This translates to about $100 less every month on a mortgage payment."
That's because when rates go up (as they have for the majority of this year), they impact how much you'll pay in your monthly mortgage payment, which directly affects how much you can comfortably afford. The inverse is also true. A decrease in mortgage rates means an increase in your purchasing power.
The chart below shows how a half-point, or even a quarter-point, change in mortgage rates can impact your monthly payment: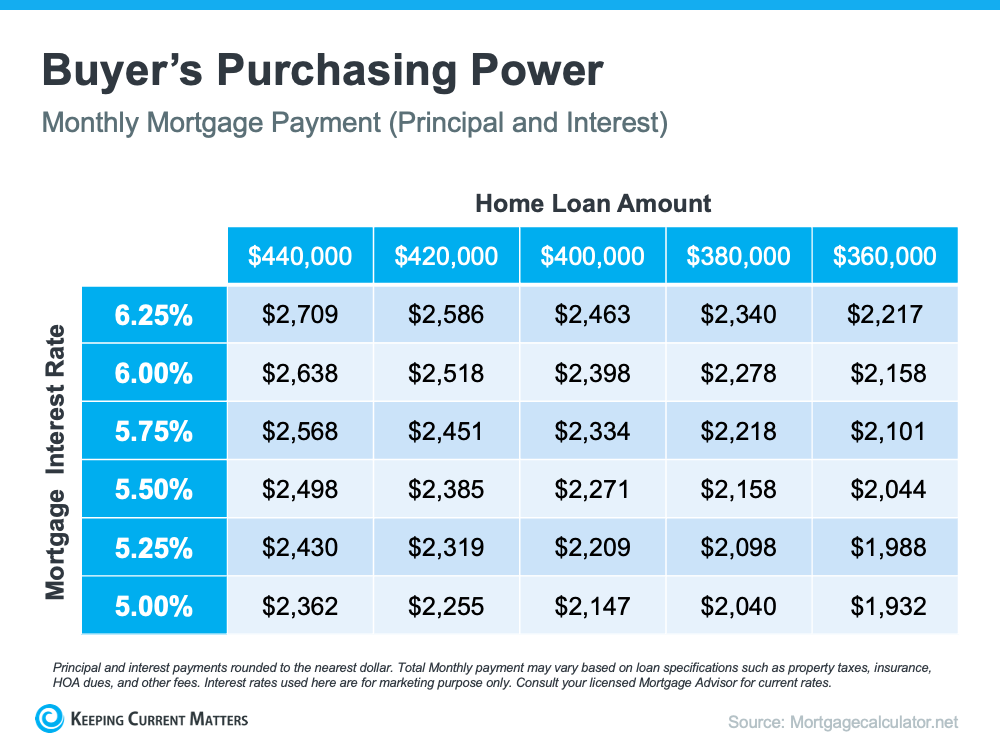 If your home doesn't meet your needs, this may be the opportunity you've been waiting for. Contact a local real estate advisor today to see how you can benefit from the current drop in mortgage rates.
---
With their Multi-Cultural Background, over 35 years of combined experience selling Real Estate and because they are Licensed in New Jersey, New York and California, Rahul, Smitha and their team can offer global reach. They have lots of experience representing a diverse group of clients, from Local New Jersey Buyers & Sellers to Relocation and International/Foreign Buyers, Sellers and Investors. Rahul and Smitha are exceptionally well-respected Realtors in the industry with high ethical standards and GLOWING REVIEWS. Their team offers a high level of expertise, innovative technology and cutting-edge real estate marketing and sales solutions. They specialize in Morris, Somerset, Essex and Union counties.
www.SRRealEstateGroup.com | www.Morris-Homes.com | www.TheTownhouseExpert.com