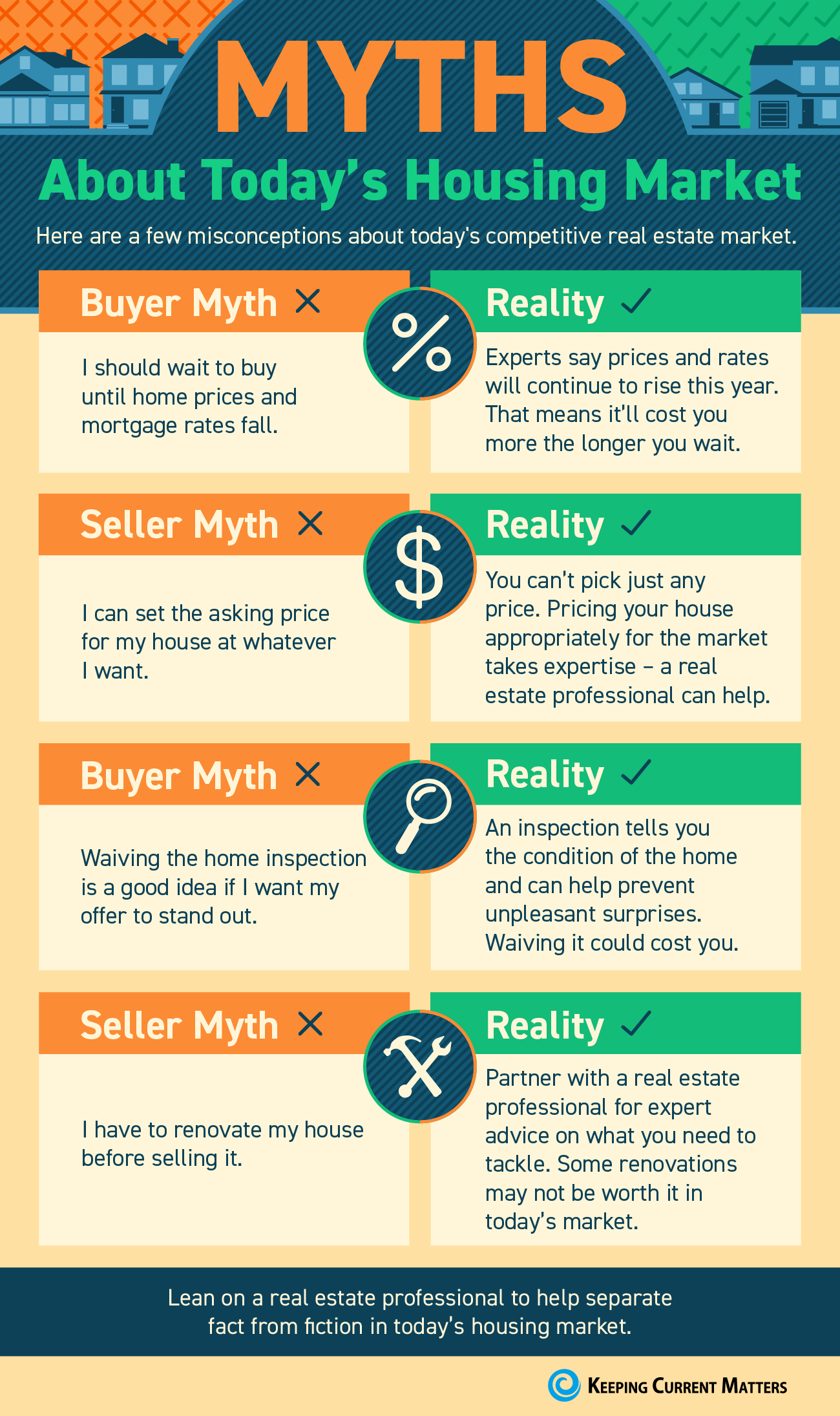 Some Highlights
If you're planning to buy or sell a home today, it's important to be aware of common misconceptions.
Whether it's timing your purchase as a buyer based on home prices and mortgage rates or knowing what to upgrade or repair before listing your house as a seller, it takes a professional to guide you through those decisions.
Lean on a real estate advisor to help separate fact from fiction in today's housing market.
---
With their Multi-Cultural Background, over 35 years of combined experience selling Real Estate and because they are Licensed in New Jersey, New York and California, Rahul, Smitha and their team can offer global reach. They have lots of experience representing a diverse group of clients, from Local New Jersey Buyers & Sellers to Relocation and International/Foreign Buyers, Sellers and Investors. Rahul and Smitha are exceptionally well-respected Realtors in the industry with high ethical standards and GLOWING REVIEWS. Their team offers a high level of expertise, innovative technology and cutting-edge real estate marketing and sales solutions. They specialize in Morris, Somerset, Essex and Union counties.
www.SRRealEstateGroup.com | www.Morris-Homes.com | www.TheTownhouseExpert.com