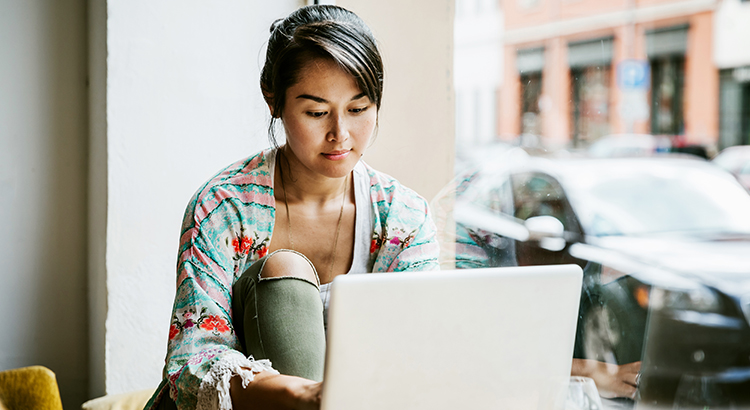 In the last few weeks, the average 30-year fixed mortgage rate from Freddie Mac inched up to 5%. While that news may have you questioning the timing of your home search, the truth is, timing has never been more important. Even though you may be tempted to put your plans on hold in hopes that rates will fall, waiting will only cost you more. Mortgage rates are forecast to continue rising in the year ahead.
If you're thinking of buying a home, here are a few things to keep in mind so you can succeed even as mortgage rates rise.
How Rising Mortgage Rates Impact You
Mortgage rates play a significant role in your home search. As rates go up, they impact how much you'll pay in your monthly mortgage payment, which directly affects how much you can comfortably afford. Here's an example of how even a quarter-point increase can have a big impact on your monthly payment (see chart below):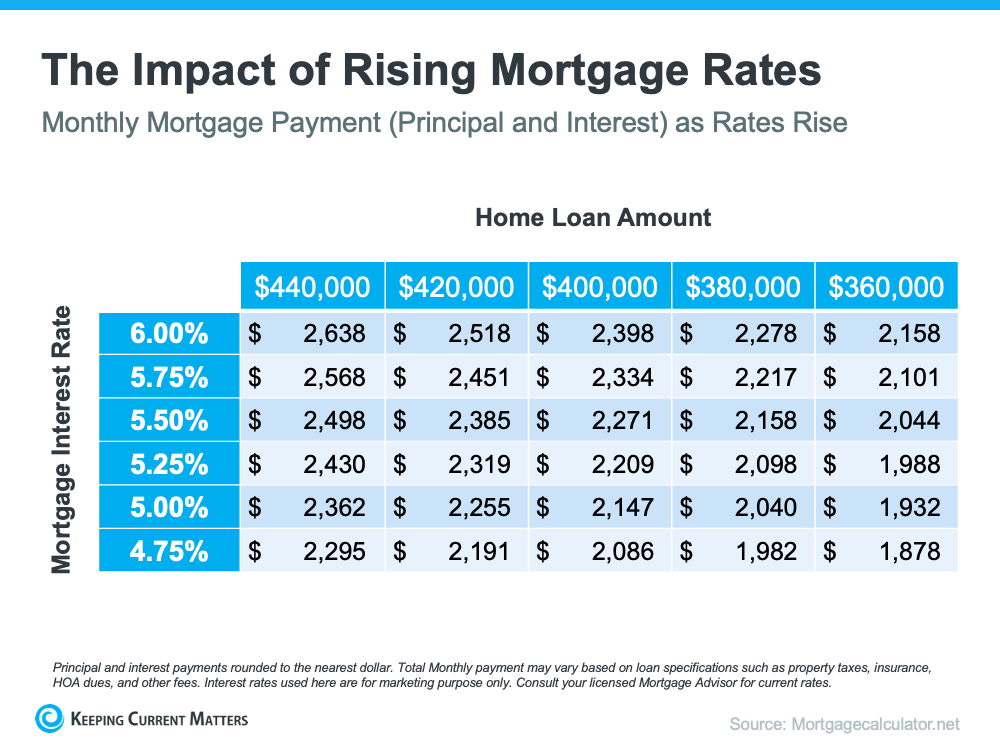 With mortgage rates on the rise, you've likely seen your purchasing power impacted already. Instead of delaying your plans, today's rates should motivate you to purchase now before rates increase more. Use that motivation to energize your search and plan your next steps accordingly.
The best way to prepare is to work with a trusted real estate advisor now. An agent can connect you with a trusted lender, help you adjust your search based on your budget, and make sure you're ready to act quickly when it's time to make an offer.
Bottom Line
Serious buyers should approach rising rates as a motivating factor to buy sooner, not a reason to wait. Waiting will cost you more in the long run. Work with a real estate professional to understand your budget and how you can be prepared to buy your home before rates climb higher.
---
With their Multi-Cultural Background, over 35 years of combined experience selling Real Estate and because they are Licensed in New Jersey, New York and California, Rahul, Smitha and their team can offer global reach. They have lots of experience representing a diverse group of clients, from Local New Jersey Buyers & Sellers to Relocation and International/Foreign Buyers, Sellers and Investors. Rahul and Smitha are exceptionally well-respected Realtors in the industry with high ethical standards and GLOWING REVIEWS. Their team offers a high level of expertise, innovative technology and cutting-edge real estate marketing and sales solutions. They specialize in Morris, Somerset, Essex and Union counties.
www.SRRealEstateGroup.com | www.Morris-Homes.com | www.TheTownhouseExpert.com