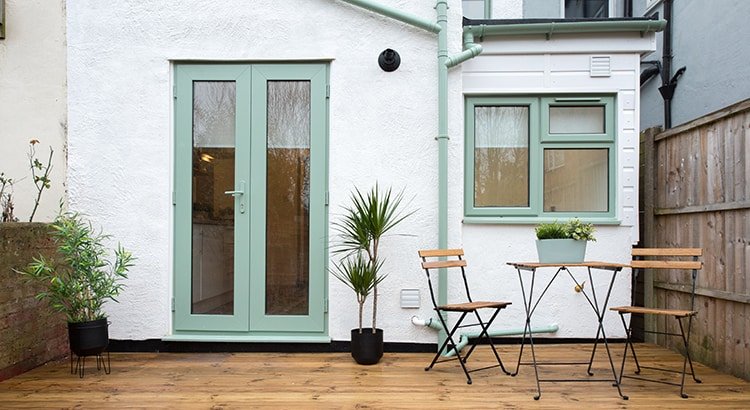 If you're wondering if home prices are going to come down due to the cooldown in the housing market or a potential recession, here's what you need to know. Not only are experts forecasting home prices will continue to appreciate nationwide this year, but most of them also actually increased their projections for home price appreciation from their original 2022 forecasts (shown in green in the chart below):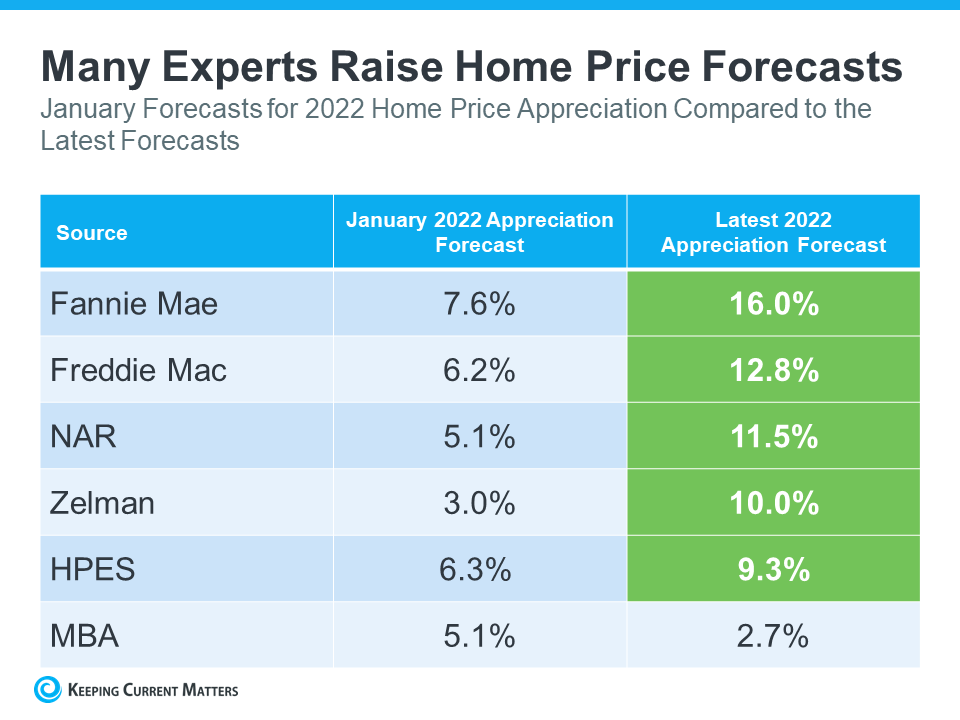 As the chart shows, most sources adjusted up, and now call for more appreciation in 2022 than they originally projected this January. But why are experts so confident the housing market will see ongoing appreciation? It's because of supply and demand in most markets. As Bankrate says:
"After all, supplies of homes for sale remain near record lows. And while a jump in mortgage rates has dampened demand somewhat, demand still outpaces supply, thanks to a combination of little new construction and strong household formation by large numbers of millennials."
Knowing that experts forecast home prices will continue to appreciate in most markets and that they've actually increased their original projections for this year should help you answer the question: will home prices fall? According to the latest forecasts, experts are confident prices will continue to appreciate this year, although at a more moderate rate than they did in 2021.
Bottom Line
If you're worried home prices are going to decline, rest assured many experts raised their forecasts to say they'll continue to appreciate in most markets this year. If you have questions about what's happening with home prices in your local area, connect with a real estate professional.
---
With their Multi-Cultural Background, over 35 years of combined experience selling Real Estate and because they are Licensed in New Jersey, New York and California, Rahul, Smitha and their team can offer global reach. They have lots of experience representing a diverse group of clients, from Local New Jersey Buyers & Sellers to Relocation and International/Foreign Buyers, Sellers and Investors. Rahul and Smitha are exceptionally well-respected Realtors in the industry with high ethical standards and GLOWING REVIEWS. Their team offers a high level of expertise, innovative technology and cutting-edge real estate marketing and sales solutions. They specialize in Morris, Somerset, Essex and Union counties.
www.SRRealEstateGroup.com | www.Morris-Homes.com | www.TheTownhouseExpert.com